The content writing course you've been looking for
Maybe you're already
writing content
for a software development company.
---
Or, perhaps, you're a freelancer only thinking about this brave new niche.
Either way, after you take this course, you'll be showing off your enhanced content writing skills.
Plus, you'll get comfortable with the exciting and profitable field of IT.
How do we know this?
At Raccoon Writing, we're constantly teaching our writers to improve. And that's how we deliver some of the best works in the industry to






So, if you want to
Write content for IT

Improve your content writing skills

Navigate your way as a freelancer
Here's how it goes
You watch video lectures whenever you have the time (they're available for 3 months).
You read the Content Writer's Handbook and take note because it's packed with useful tips:

Writer's checklist so you don't forget anything
Weasel words and phrases so you keep your writing bullshit-free
Bucket brigades so your writing flow is smooth
Cutting down the word count for more succinct sentences
Landing page questions, Home page questions, case study questions for interrogating clients
Brief template so you get as much information as possible from clients
Example style guide so you can write one yourself
Tech glossary so you know how various programming languages, frameworks, and libraries differ

You improve your skills by practicing what the course has taught you.
Who the course is for
The course is not for beginners
We created it for content writers who:
Have been writing content in English for at least a year now

Have the C1 English level and higher

Are excited about technologies and software development
Unfortunately, the course won't be able to help you if:
Your English level is lower than C1 (upper-intermediate, intermediate)

You haven't written content before for any industry

Your content skills are heavenly
It's important for us to know that you'll actually benefit from the course.
And if you're skilled too much or not enough, the course will just be a waste of money for you.
We can't let that happen!
That's why, to make sure you can get the most out of the course, we ask you to provide some samples of your works in the application form for the Training Package.
We'll select the applicants who fit the application requirements best.
Results
After finishing the course, you will learn:
The ins and out of working as a content writer in an IT company

To understand tech jargon

To write valuable pieces of content

To always put your audience first

To identify plagiarism

To apply SEO best practices

To write articles, landing pages, case studies, and ebooks

To improve your writing on all levels

To write succinct sentences

To understand content briefs

To communicate with challenging clients

To appreciate feedback

To make a style guide

To work effectively

To organize your portfolio
And so much more!
It's a challenging niche, but it definitely pays off.
The salary of a middle content writer in tech starts at $1,000.
Speaker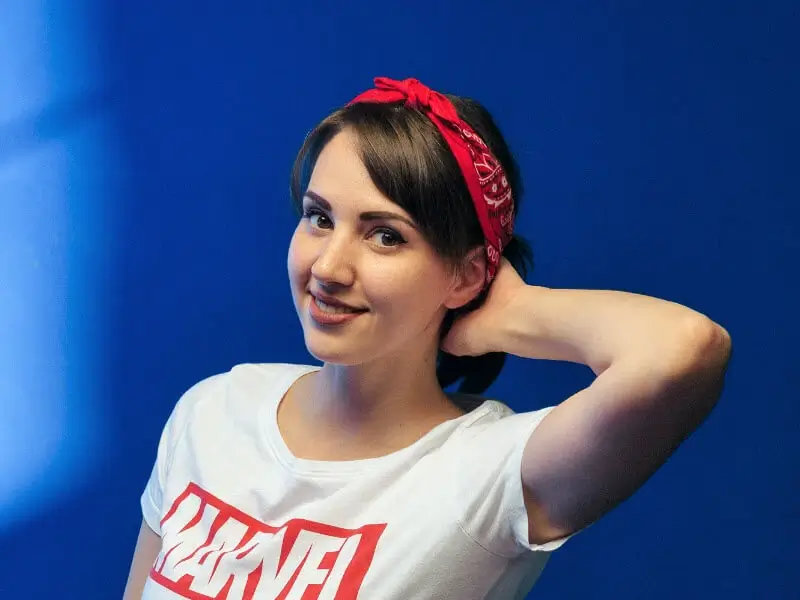 Viktoriia Bezsmolna
CEO and editor in chief at Raccoon Writing
10 years of experience in writing and editing for the tech niche.
After working as a technical writer, marketing, PR, and SMM specialist in IT, Victoria founded Raccoon Writing to focus on content writing for the tech niche.
Spoke at various meetups and the Forced Marketing conference , lectured at the Lviv Digital Marketing School , and is currently working on a joint course for the Ivan Franko National University of Lviv.
Author of "10 Mistakes a Content Writer Can Make."
Loves comic books and Lego.
Follow Viktoriia on LinkedIn .
Curriculum
Content writing for tech 101
What you're getting yourself into
What you need to know about the tech niche
What a marketing department in a tech company looks like
Who assigns tasks to you
Cooperating with people
Marketing specialist, marketing manager, or content manager
SEO specialist
CEO and other C-level executives
Subject matter expert
Understanding and using tech jargon
What's good content? The purpose, goal, and value of content
Understanding your audience
The style and tone of your content
Researching a topic
When to stop researching and start writing
Plagiarism, uniqueness
SEO best practices
Working with the text an expert wrote
Transforming a recording into an article
Writing without bullshit
Working with numbers and stats
UkrEnglish
Blog posts vs. articles
Writing Landing pages
Writing the Home page
Writing the About Us page
Writing case studies
Writing ebooks and white papers
Writing levels (narrative, paragraph, sentence, word) and their principles
Improving the flow with bucket brigades, consistency, and the active voice
Writing succinct sentences and cutting fat
What do you do if you're over/under the word limit?
Outlines/briefs and how to work with them
Communication with challenging clients
Feedback on your writing
Making a style guide
Organizing an effective writing process
Burnout and writer's block
Freelancing vs. in-house writing
What a good portfolio looks like
FAQ
You can also pay via Payoneer or regular bank transfer. Please send an email to raccoon(at)raccoon-writing.pro if you'd like to pay using these options.
Unfortunately, no. You can only purchase the whole course.
Unfortunately, no. Once you've purchased the course, you can't get a refund.
You will have access for three months starting from the day you get access to the videos.
Since this is a course for improving your skills in writing content in English, the lectures will also be in English. But you can use Ukrainian or English when contacting us.
Yes, you can sign up from anywhere except Russia and Belarus. If you have trouble with global payments, please contact us at raccoon(at)raccoon-writing.pro.
No, the number of applicants is unlimited.
Yes, it's aimed at writers either already working in IT or planning to enter the field.
No. But you must have at least 1 year of content writing experience since this is a Pro course, not for beginners.
You'll receive an email with a link to the course videos and the Content Writer's Handbook in PDF. So be sure to leave a correct email.